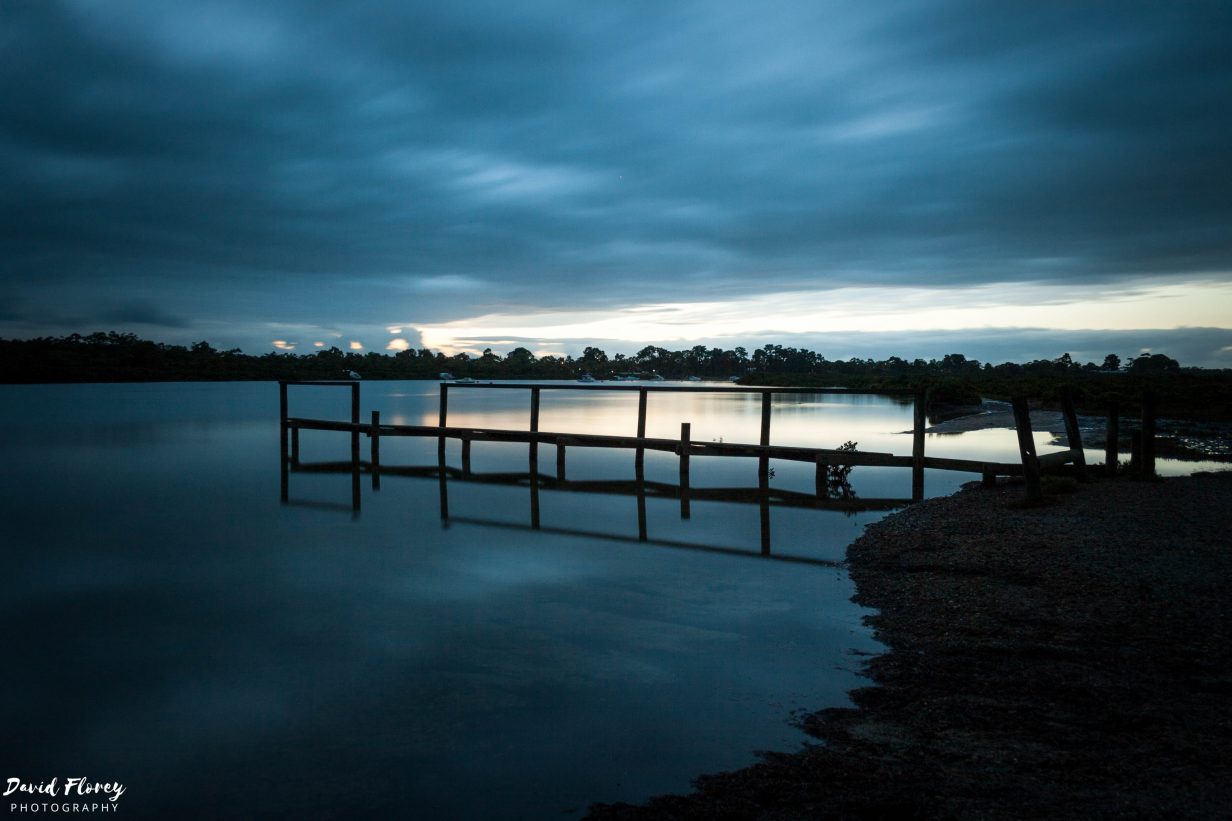 Long Exposure | First Solo Shots After Professional Training!
So after my crash course in long exposure photography using ND filters, I decided to give it a crack – this time instead of sunset, let's try sunrise – which for me is pretty early to no only be out of bed, but also dressed and on location – on a weekend mind you!
I saw some Instagram pics of a jetty down at a place called Cannons Creek. Had never heard of it before, looked it up and at that time of the morning – was actually pretty close to home!
I told Lilly what I was planning to do and she decided she wanted to come with. I dutifully informed her that it would be early – so early that the skies will still be black when we walk out the door – she insisted haha, we'll see…
So, packed my bag with the ND slides, Canon 400D, one of the Panasonic 4K cams, batteries, lights, etc. and left it all ready to go near the front door. I tried to get to sleep early, but I am definitely the night owl – so is Lilly!
Next morning, make coffee, get dressed, pack the car, wake the Lilly, she jumps out of bed – already dressed and hair kinda brushed – I couldn't believe it! During the night, she got dressed and went back to bed! Clever girl!!
We clambered into the car, black skies, cold, but not horrible. There was a lot of cloud and when we hit the open road, I could see off into the distance rain coming down in the direction where we were headed – I wasn't looking forward to that at all. None of my gear is water ready.
By the time we got there, the rains had moved on out to sea, leaving us some cloud, no real sunlight. We found one of the jetties, parked, and a young guy was fishing from the jetty, so we couldn't really use it for the photos, but the boat loading area was a perfect little spot next to the swamp to get some shots!
Here's the best (or worst) part – the water was so still, I really didn't need ND filters – it was moving so slow that a regularly exposed shot would have looked almost the same as a long exposed shot – except for the skies.
Lilly took over the video side of things as she practiced to become a Youtube vlogger, she's not doing it just yet – but had about an hour of fun doing it. The shots below of her doing this are on the second jetty at Cannon's Creek.